Hamden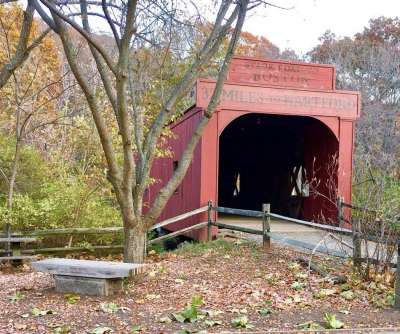 For many people, Hamden is an ideal mix of urban and suburban. The small city of 60,000 people covering 33 square miles is tucked neatly between the attractions of New Haven and the Connecticut countryside.
Hamden contains distinct neighborhoods with their own personalities. Whitneyville feels like a small town center with a gourmet grocery, bakeries and a used bookstore. Classic architectural styles are preserved in the gracious Spring Glen area. Newer development is found in Westwood. Throughout the city, the housing stock includes single family homes, duplexes, apartment complexes and many developments catering to retirees.
Hamden is surrounded with natural attractions. Lake Whitney and the summits' of East Rock and West Rock parks are on the New Haven border in the south, and Sleeping Giant State Park in the north is a popular destination for hikers and picnickers.
Similarly, the city is book-ended by the cultural attractions of two lively universities: Yale University and the rapidly growing Quinnipiac University. In between, residents take advantage of an excellent library system, numerous boutiques and galleries and historic sites like the Eli Whitney Museum.
North to south, foot and bicycle traffic flows on the popular Farmington Canal Trail. It's even convenient for commuters, many of whom work in the area's health care, education and biomedical industries.
In addition to the excellent public schools, Hamden has numerous private schools including Sacred Heart Manor, St. Rita, St. Stephen, Hamden Hall Country Day School, West Woods Christian Academy and Sacred Heart Academy. Many students also attend nearby schools like Cheshire Academy and Choate Rosemary Hall.