Jack Hill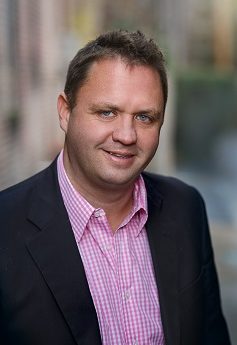 Realtor / Sales Associate
Cell / text: 203-675-3942
Office: 203-562-1220 x 23
#1 Top Selling New Haven Agent: 2016, 2017, 2018, 2019
Reviews:
Jack is always positive, high spirit, and give you the most knowledgeable advice. He works 10x harder then my previous agent, and he is always available, or get back to you quickly. The best realtor in New Haven area by far. I give him A+.
Jack Hill helped us buy our new home and sell our previous old one. He has deep roots in the community, knows the market incredibly well, is unvarnished in his recommendations and advice while always being an advocate for his clients, has a great network of skilled tradespeople to help fix up a home, and is incredibly responsive and communicative. His assistance was instrumental in successfully bidding on our new home, and his understanding of the market helped sell our previous home at a great price. Would recommend him highly.
Jack Hill recently helped us sell our home in New Haven. We found Jack to be knowledgeable, honest, dedicated, proactive, and available at any time. His advice was always on target, and within a week of listing our home, we had several offers. I strongly recommend Jack if you are looking to buy or sell a home in the area. He is fantastic!
Jack Hill helped us sold our apartment in New Haven! He gave us many expert tips from the start, giving us a very good idea of how this process will be like. I work in California and my fiancé is very busy with her studies. Jack made this process so smooth and so easy for us. He is very resourceful – found us interior designer and painting company to give the apartment a fresh look. Jack also went out of his way to help us with many little tasks that one will surely encounter in this process. Jack is easily accessible and worked around our schedules. He is also super knowledgeable about the real estate market in New Haven and gave us great advice when accepting offers. Our house found a potential buyer within 2 weeks!
We feel so lucky that we found Jack! Would recommend to any sellers in this area!
Jack is an awesome realtor. At our first meeting, even before we committed to him as our realtor, he gave us an extensive college-caliber class in home-buying. He covered everything from pre-qualifiying to closing, so we were very prepared for the process. We were blown away with how much he understood our needs and dreams. All the houses he showed us were real contenders (and the last, the answer to our dreams??). Throughout the process he was always available even to assuage our first-time home-buyer fears. His extensive knowledge, his experience in the process and in the area were invaluable tools for us having a successful home purchase. We are so grateful and so happy in our new home!
Jack was absolutely amazing in showing us around the New Haven area. He was caring, enthusiastic, knowledgeable, honest, fast to respond — just totally on top of the whole process. He really was, in our several interactions with him, the perfect realtor, and we're sure he would have been outstanding in expertly guiding us through a sale, if we had continued to look in the New Haven area.
Jack is a fantastic realtor; I can't recommend him highly enough. I recently bought my first house, and Jack guided me expertly through the entire process. Jack got a sense very quickly of what I was looking for, and was meticulous about respecting my somewhat limited budget. Each time we viewed a house, Jack pointed out its desirable features as well as its limitations. The market was very dry when I began looking, and far from urging me to purchase something that wasn't quite right, he encouraged me to be patient and to wait for the right property. In the meantime, he gave me excellent advice and contacts for securing a mortgage. When he saw what finally seemed like a good possibility, Jack got me in promptly to view the house. He acted quickly in helping me to submit an offer, and guided me in negotiating an affordable price. He was able to recommend both a home inspector and an attorney in whom I had confidence. Throughout the process, Jack was patient, honest, professional, and extremely responsive. Buying a house is stressful, but for me, working with someone in whom I had confidence made it far less so. I'm very grateful to have had Jack as my realtor!
Jack was extremely attentive and very detail-oriented. I really enjoyed working with him. Importantly- his strategy is clearly excellent. He priced my house very fairly and perhaps slightly under market value and it went for well over ask. I couldn't be more satisfied. Thanks Jack!!
I bought two properties with Jack Hill. He is my go-to for all things real estate. True professional. One property is residential and my home, the other is an investment property. Each property type is unique but Jack is knowledgeable on each.
Contact Jack