Roseann Iuvone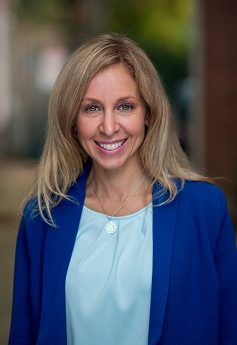 Realtor / Sales Associate
Cell / text: 203-710-3135
Office: 203-562-1220 x 38
Ranked #1 Renter's agent in New Haven for 2017 & 2018! I moved to New Haven from out of state 11 years ago. I understand how stressful it can be to move to a new city, especially if you do not know many people in the area or are unfamiliar with the city and the surrounding towns. Not only will I show you the best of the best (in your price range) I will be with you every step of the way from viewing homes/apartments, going over the best options, explaining the lease/purchase contract agreement, finding movers, walk throughs, making sure your home is in order and lastly handing over the keys to your new home. I can recommend movers, restaurants, yoga studios. You name it! If you are unable to physically view apartment rentals, I am an expert with virtual touring – no detail will be overlooked! I am here for one reason only. I am here for you. Trust and reliability are essential and I do not rest until you are settled into your new home! I am always available for my clients day and night.
Reviews:
"Roseann is personable, professional, helpful, intuitive and honest, a unique combination for anyone who works with the public. From the first time that we met her, she took a specific interest in our urgent need for housing, and made it a priority to help us, even on her time off. She paid attention to the specifics of what we were looking for, something that stood out in comparison to other agents we had contacted. We felt like she was a God-send to us, someone who came along at the right time and took it upon herself to help us because it mattered to her. You don't often meet business people like her! I would highly recommend Roseann in her capacity as a rental agent. I'm sure that her outstanding qualities will continue to serve others in different capacities as well."
Roseann is fantastic, she helped my wife and I immensely in our search and made the process of finding a new place and moving seamless. She was quick to respond and always returned phone calls promptly. Overall A+
Roseann was quick to respond to communication. She arrived on time and showed me rentals that fit my criteria. Even after the contract was signed, Roseann continued to be responsive and helpful. Highly recommend.
Roseann was very accommodating and met me to a show a property under last minute circumstances when other realtors were not available or unwilling to. She was knowledgeable about the property; I highly recommend her.
Roseann found qualified tenants for us quickly. She met with us at our convenience and handled all the details of the move in and settling of the tenants. Excellent customer service!
Was very helpful, and attentive to what we needed when looking for a home, willing to help and meet needs far above the call of duty and it's greatly appreciated, will love to work with you again down the road. Whatever accommodation needed to be met was met, was very understand and patience as spoke with intelligence and respect.
Roseann is awesome. We were moving from coast to coast and could not have done it without her. She knows the market and was always very responsive. Top notch.
Roseann found me the perfect apartment in New Haven! She went above and beyond emailing and calling me to make sure we were both on the same page. Her knowledge of the local area makes you feel secure you are choosing the best place for you. She has been a great help getting settled in New Haven, and I highly recommend her!
Roseann helped me on multiple properties for the past few years. She is very knowledgeable and super responsive. I recommend her without thinking twice. Great person to work with.
Contact Roseann